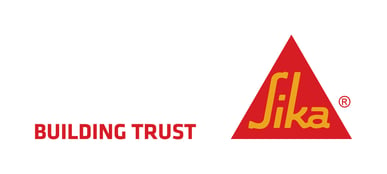 Sika is the leading supplier to major vehicle manufacturers providing bonding, sealing, damping and reinforcing technology solutions.
Sika's products are widely used by transportation manufacturers of heavy trucks and trailers, buses, recreational vehicles, specialty vehicles, agriculture and construction, and rail.

The transportation industry is a dynamic and challenging environment with demands for lighter vehicles, lower operating and repair costs combined with improved reliability and durability. Sika provides the broadest range of state-of-the-art technology solutions to assist manufacturers in meeting new government legislation regulating lower vehicle emissions and improved passenger and driver safety.
You can gain access to our complete Adhesive online product offering by clicking here.
Transportation Market Products and Applications
---
Acoustic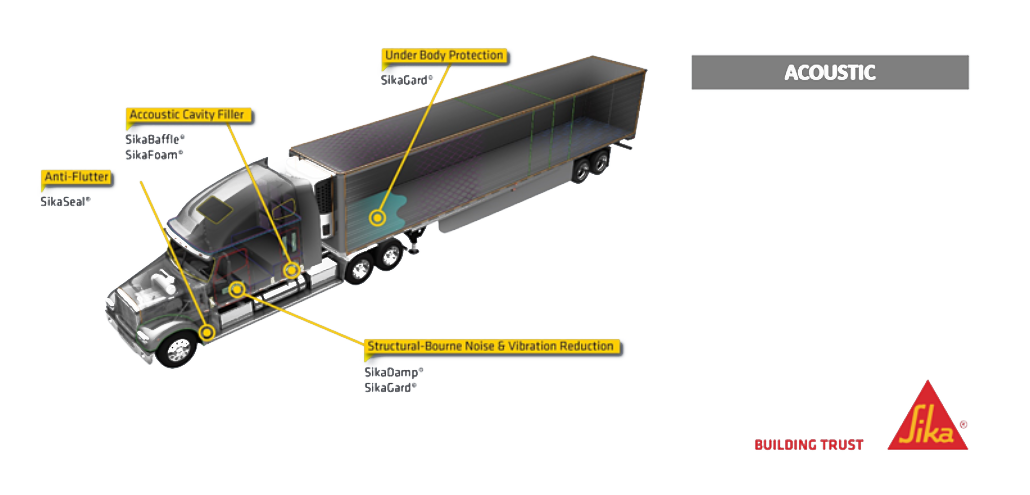 ---
Elastic Sealing and Bonding
---
High Strength Bonding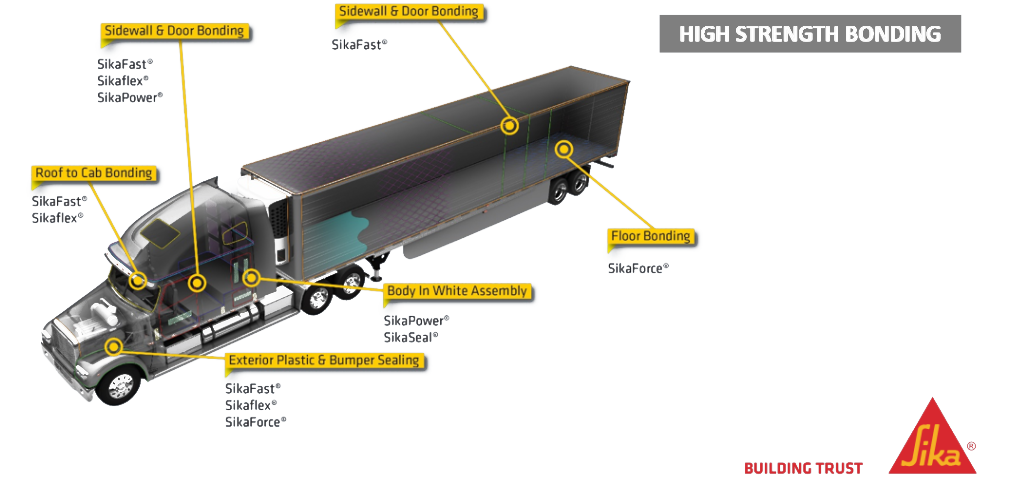 ---
Lamination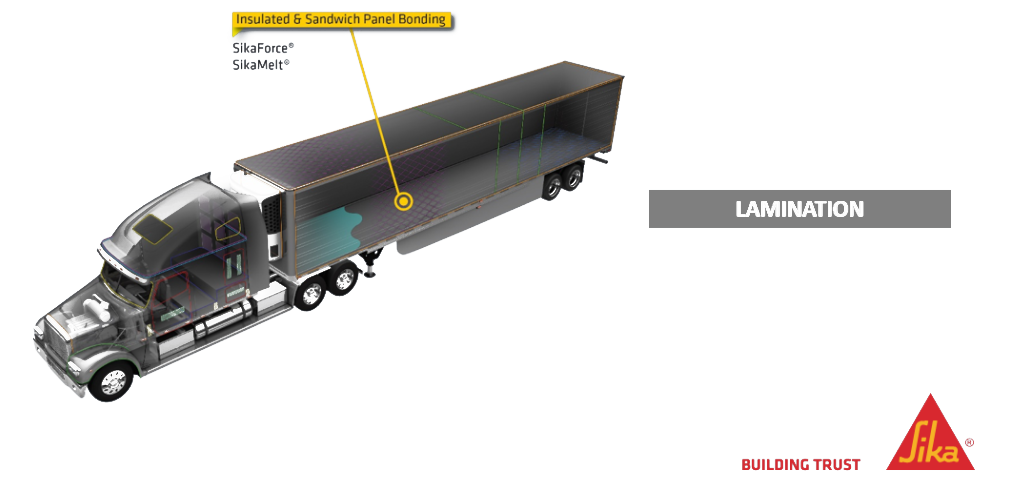 ---
Structural Reinforcement