B-Lift | From Austin Hardware®
The New Hydraulic Bariatric Power Lift
When the average EMS response time is between 14-16 minutes, time is not on your side.
The B Lift is a hydraulic bariatric power lift, providing an improved patient experience, reducing potential for trauma during loading and a safe, time reducing lift, on site for faster transportation.
---
A battery powered, vehicle mounted lift offering a high level of patient and EMT safety during patient transfer into the ambulance. Our B Lift promotes the well-being of the patient as well as those operating the lift, leading to fewer injuries for both parties.
---
B LIft - Bariatric Power Lift Specifications:
Single push button deployment
1,350 lbs weight capacity
Platform size is 30" x 76"
Platform fits lsolette, Ferno cot & Stryker cot
Compatible with Type I & Type III Ambulances
The B-Lift is a great replacement for the Mac's Bariatric Ambulance Lift which is no longer in production
---

---
Also view our LifeDefender Ambulance Solutions by clicking the image below: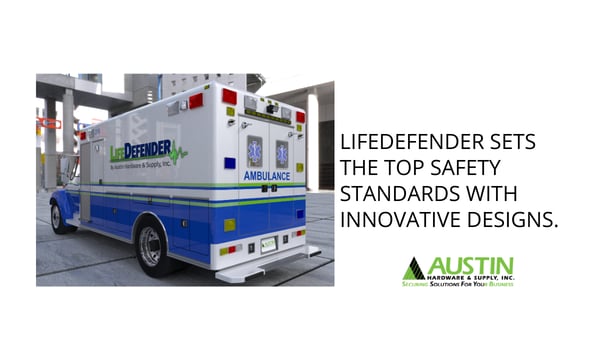 ---