The Ceiling IV Hanger for EMS Vehicles

| From Austin Hardware®
Superior Design / Drop-in Replacement
Allows EMT's to Focus on the Patient without Sacrificing their own Safety

Paramount to an EMT's job is the ability to concentrate on caring for their patients while on their feet in a fast-moving vehicle.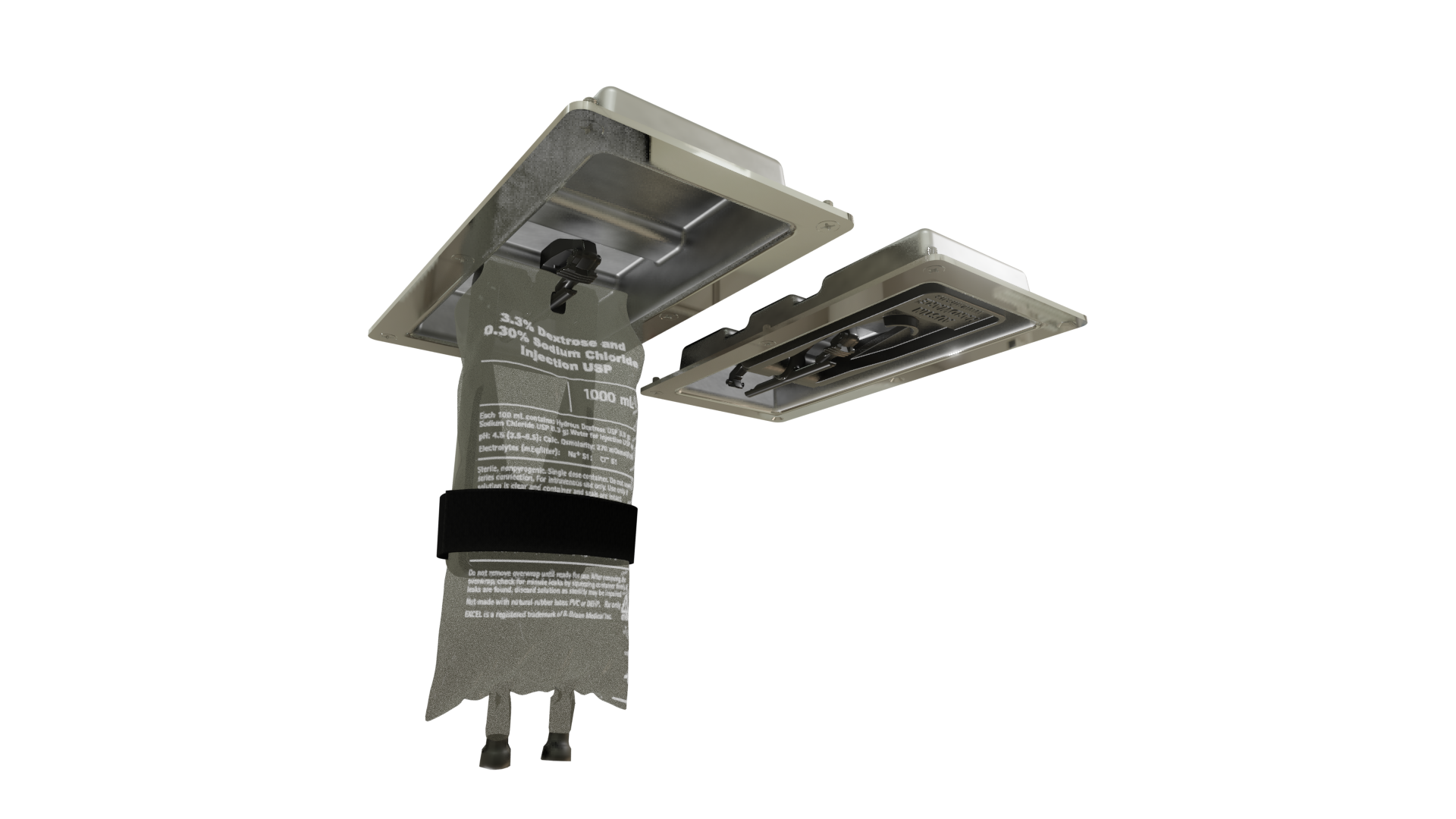 Changing out an IV bag creates a critical moment of compromise for the EMT because most IV hangers require them to use two hands to thread the bag. This puts the EMT in a dangerous position should the ambulance suddenly change direction or stop.
---
The engineers at Austin Hardware and Supply, Inc. have designed a new, patent-pending ambulance IV hanger system that allows for one-hand operation, enabling the EMT to engage the IV bag quickly and more safely.
Other benefits include:
Designed to be a drop-in replacement for current industry-standard products
Pan mounting depth of 1-1/8" allows for maximum space inside the vehicle
Stamped aluminum pan is less brittle than cast aluminum used for most products
The drop-down piece can be custom branded with your or your customer's logo

TO LEARN MORE READ OUR BLOG